working principle/maintance for automatic bottle washing machine
Views:3 Author:Site Editor Publish Time: 2017-04-27 Origin:Site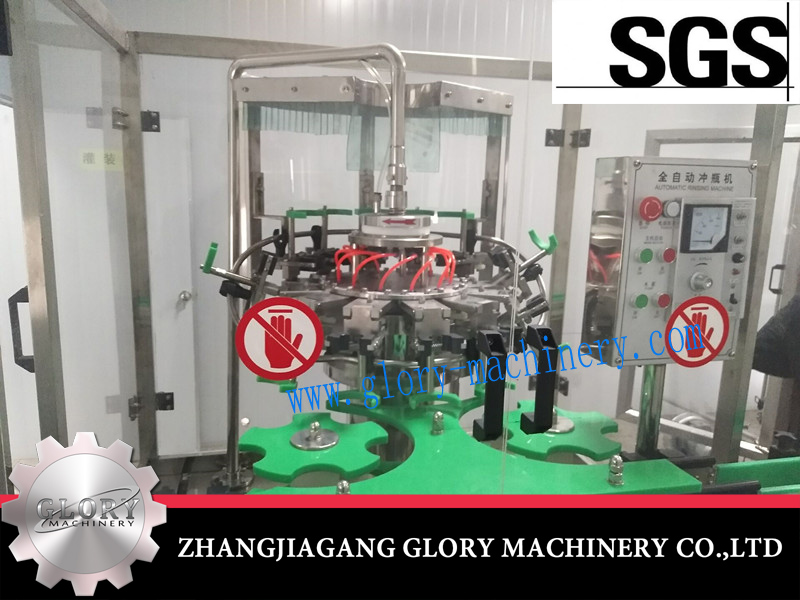 working principle
The bottle will be sent to the conveyor belt, automatically into the bottle, the bottle along the cam flip 180ο bottle down, rinse the bottle inside and outside, and then bottle bottle 180½ bottle bottle up automatically bottle, transported to the filling machine for filling.
Main structure
By the table, transmission parts, including speed motor, booster pump, tray, cam, clamping mechanism, such as the wheel.
debugging
Equipment will be after the first check the various parts of the fasteners, if loose off should be fastened, and then turn on the power to gradually start to observe the movement of the site, whether the normal impact and rubbing phenomenon, whether the flushing in the bottle The middle part of the operation to confirm the normal, before the official production.
the equipment lubrication
1. Each class should be added to the oil hole oil twice, into the bottle screw mechanism should be injected with butter (Note: oil hole in the guide plate below).
2. Often observe the lubrication of the rotating gear, timely injection of lubricants.